KWENDA is a system for information and guidance.
In a museum, KWENDA can function as a traditional audio guide plus the user sees images and text relevant to the objects and can tap to get out on the internet for further immersion.
Small beacons send out signals that the mobile phone receives. With that information, the mobile phone can calculate roughly where you are.
With the app, the user can get help to find different places, even if you can't see. For those who see, there are maps where the beacons are marked, which gives a good overview.
The information can be controlled with both start and end times. This means that, for example, the lunch menu for the whole week can be entered and takes care of itself or that a special offer appears when it starts to apply.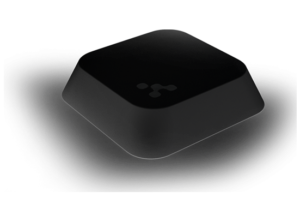 Keep Track of Where You Are
Regardless if you see or not, it's good to get more information about the place where you are.
KWENDA knows where you are and shows you the right information when you need it.
Today's menu, offers or interior description for the blind are some examples.
Easy To Find Your Way
Get step-by-step guidance to get you where you want to go.
With the help of both text and images as well as read instructions, it is easy to find your way. You will be guided in the same way as we are used to when we drive or walk.
KWENDA gives you the support you need and therefore lets you decide how you want or can get there. In the settings, you decide whether you want the directions to include lifts, stairs, escalators, railings and ladders. This means that KWENDA never puts you in a situation that prevents you from getting where you want to go.
A Map Provides An Overview
A map where the beacons are marked gives the user a good overview. The beacon you are closest to is shown in orange and when you are near it, it turns red. A map can cover a floor or just a single room, it is up to the person configuring the venue.
Where can and should KWENDA be used?
Hotels and conference facilities – Guide visitors to the correct floor, room and of course the toilet. If you need to evacuate, you can find the nearest emergency exit.
Museums, galleries and other exhibition spaces – give visitors information about the exhibition in an accessible way and the opportunity for further in-depth information.
Restaurants and cafes – The menu must be accessible even if you can't see it.
Hospitals and care centers – make sure that patients find their way to the right department.
Shopping centers and malls – make it easy for customers to find the right store and give them offers on their mobile right on the spot.
Railway stations and travel centers – find the right stop, platform and track so that the traveler feels safe, regardless of the size of the facility.
Download
Additional Use Cases
Arbetsplatsanpassning
Plattform för Proof Of Concept och prototyp inför upphandling
2017-10-26 Feature on SVT Nyheter Skåne
When KWENDA was shown at Quality Hotel View in Malmö, SVT Nyheter was there. Synskadades Riksförbund gathered for congress 26 – 29 October with 85 congress delegates, ombudsmen, employees and companions. Over 100 visually impaired participants had the opportunity to move more independently in the hotel with the help of KWENDA. Watch the feature here.